Hosting that's easy, reliable and lightning-fast
Take charge with industry-standard cPanel or Parallels® Plesk control panels, free 24/7 phone or online support and 99.9% uptime* and money-back guarantees*. With our award-winning data centre, you'll know your site is always up and running.
An SSL certificate serves as an electronic "passport." It establishes the website's authenticity and credibility and enables the browser and Web server to build a secure, encrypted connection.
Once a visitor is on an SSL-protected page, the following visual indicators appear to show them that your site is secure and to give them the confidence to proceed:
A "padlock" icon in the browser's status bar
The https:// prefix in the URL
The URL address bar turns to green (Extended Validation Certificates only).
The Trusted "Verified and Secure" site seal
We provide our own industry standard cPanel and FTP management for those that like to run their own web servers. We deliver high speed and exceptional quality data transmission on all our sustainably managed Web Hosting and Data Servers. Your website will be both reliable and will comfortably support many concurrent client connections every second, out performing the Australian NBN standard for data transmission. The images above are taken in our sustainable datacenter. We're not just neutralizing our environmental impact, we're reversing it! GTCDesign has purchased certified Renewable Energy Credits representing 130% of the electricity used to both power and cool every last one of our servers! All of our REC's have been registered, verified, and retired from the market.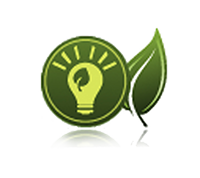 Website Design | Advertising Development | Visual Promotion
Where possible we come to you, we gain greater insight into your business and find more ways to promote your services. We can visit you in: Wonthaggi, Inverloch, Tarwin, San Remo, Phillip Island, Leongatha, Korrumburra, Cape Patterson, Venus Bay, Coronet Bay, Bass, Grantville, Latrobe Valley, Bass Coast, Gippsland, Mornington Peninsula & Melbourne.